Conferences and Workshops 2013
September 11th to 13th 2013, International Conference:
Die Facetten der Philosophiegeschichtsschreibung im 19. Jahrhundert
(Gerald Hartung)


Location of event:
Bergische Universität Wuppertal
Campus Grifflenberg
Building: K
Room: Senatssaal (K.11.07)
www.uni-wuppertal.de/universitaet/adresse_anreise
Contact:
Philosophisches Seminar
Valentin Pluder
E-Mail: pluder[at]uni-wuppertal.de
Ines Bräuniger
E-Mail: braeuniger[at]uni-wuppertal.de
Telefon: (0049/202) 439-3927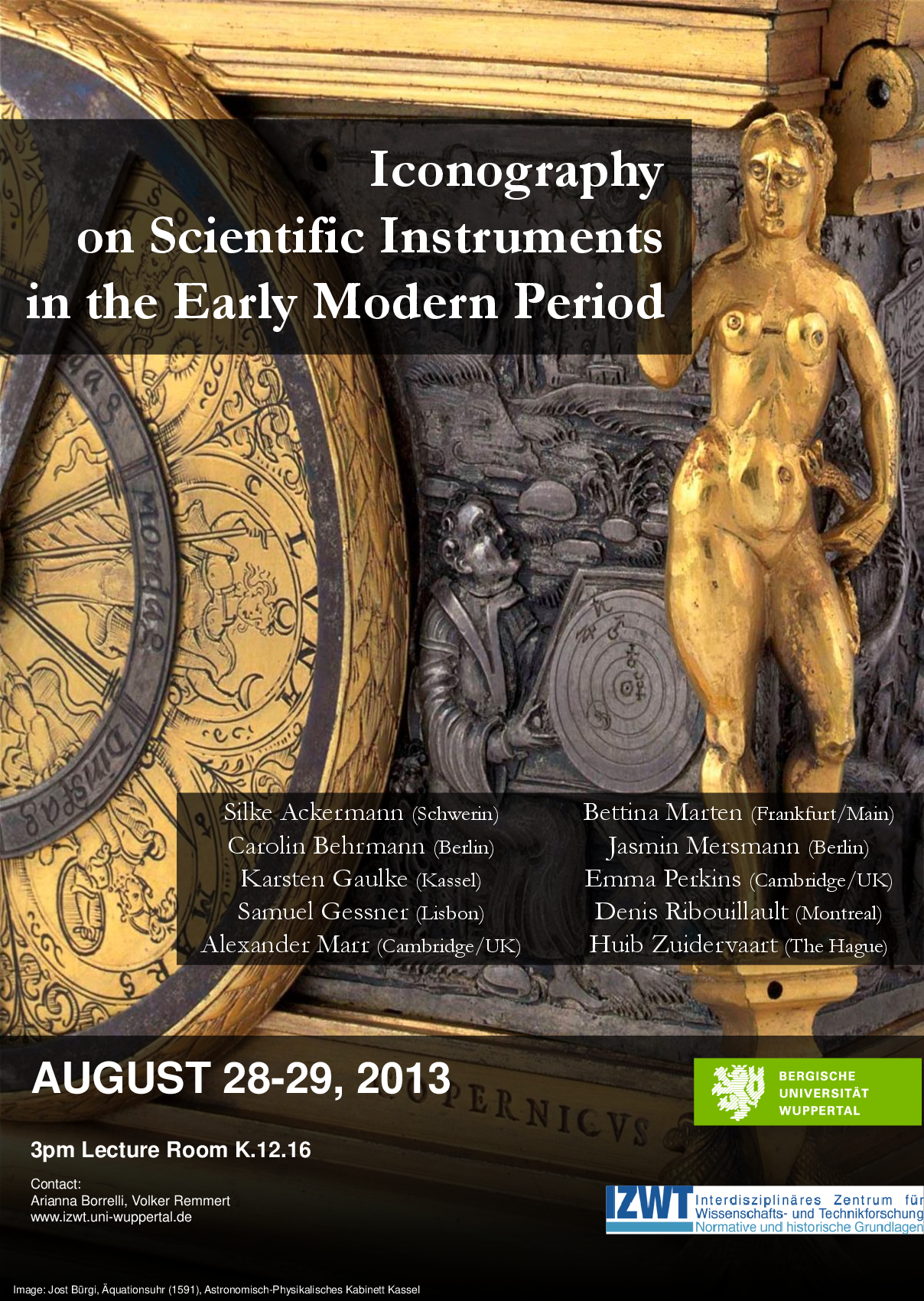 August 28th to 30th 2013:
Inventing science:
Iconography on Scientific Instruments in the Early Modern Period
(Arianna Borrelli, Volker Remmert)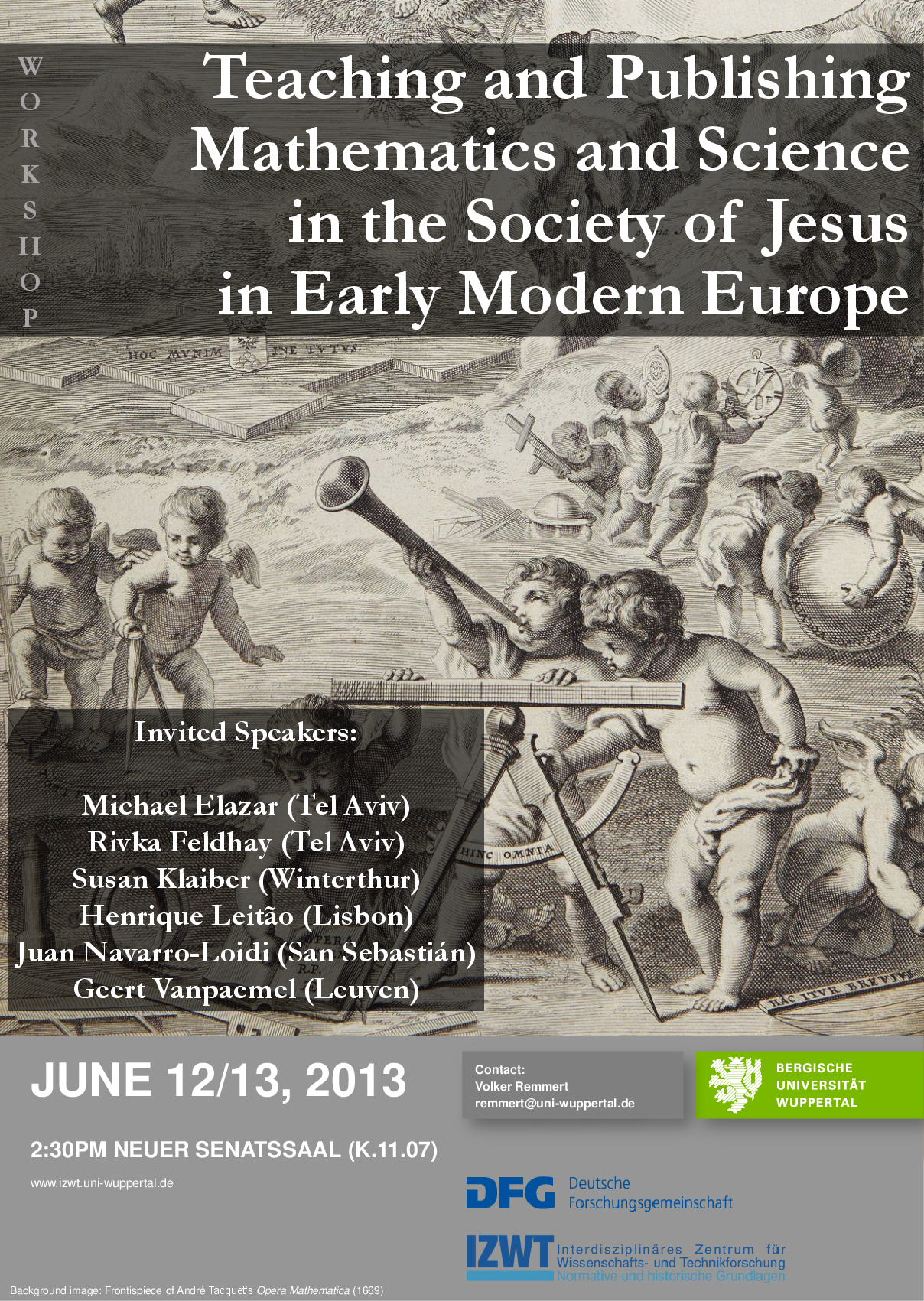 June 12/13, 2013, Neuer Senatssaal (K.11.07):
Teaching and Publishing Mathematics and Science in the Society of Jesus in Early Modern Europe
Invited Speakers:
Michael Elazar (Tel Aviv)
Rivka Feldhay (Tel Aviv)
Susan Klaiber (Winterthur)
Henrique Leitão (Lisbon)
Juan Navarro-Loidi (San Sebastián)
Geert Vanpaemel (Leuven)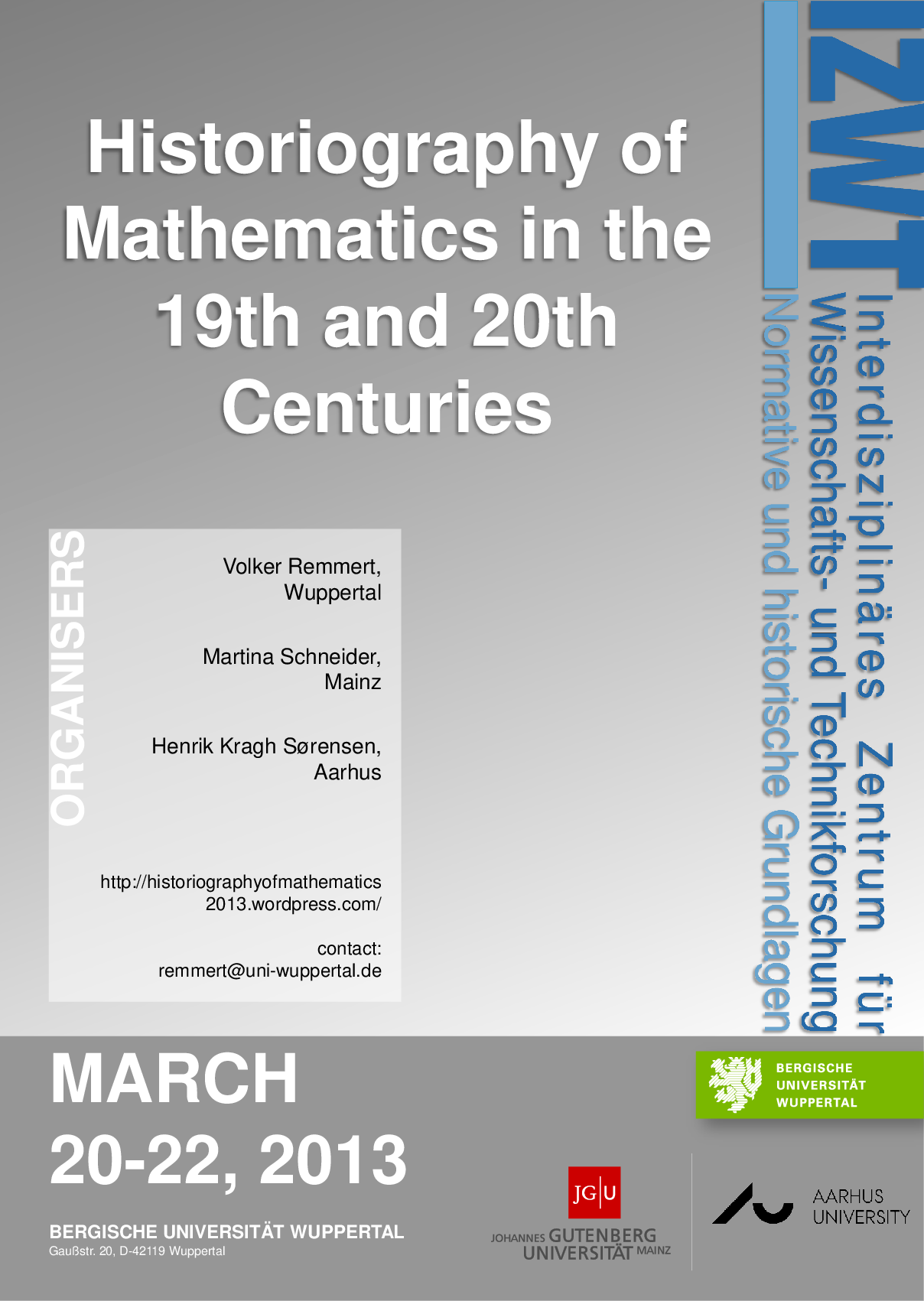 March 20th - 22th 2013:
Historiography of Mathematics in the 19th and 20th Centuries
(Volker Remmert, Martina Schneider (Mainz), Henrik Kragh Sørensen (Aarhus))
Direction on Campus to the IZWT
March 13th 2013:
Ruhr-Wupper-Forum:
3. Doktorandenkolloquium zur Wissenschafts- und Technikgeschichte
All information can be found here.
March 7th to 9th 2013:
"The Epistemology of Data Selection and Analysis Procedures in Physics"
All information can be found here.
---